How do songs get on the radio
How do I get on the radio?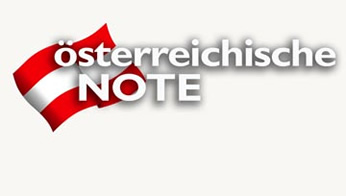 In cooperation with the ORF radio directorate, we have established the conditions that must be observed when sending music to the ORF.
Question: Do you prefer to be sent in CD form [by post] or as mp3 via email [which resolution / can be sent]?
Answer from Ö3: Both are possible. When MP3: 256 KB / sec; 16 Bit and 48 KHZ a physical or digital publication (in the past or in the near future!) Should normally be given! There is no airplay guarantee solely due to the sending of CDs or MP3s and fulfillment of the formal criteria. The productions sent to us are discussed in the internal music editorial meetings. If there is an on-air use of productions, we will contact the respective contact person (musician, band, promoter, etc.). There is no entitlement to justification if productions are not taken into account, and the justification is usually not given either.
Answers from the state studios: basically the same requirements as Ö3 with regard to mp3 bit rate and airplay guarantee, mp3 and CD are accepted, CD preferred.
Answer from Radio Wien: In CD form and by post.
Answer from Ö1: We would like to receive it as it should be sold.
___________________
Do you want to be able to hear one or more pieces of music in full, or is an excerpt between 30 and 60 seconds sufficient?
Ö3: Please send the completed pieces of music in full length.
State studios: Full-length pieces of music.
Ö1: Full length.
___________________
Are there any stylistic restrictions and if so, which style do you prefer?
Ö3 Musically stands for Pop / Poprock / Rock / R'n'B (and current trends) in the broadest sense.
Ö1: Everything that usually occurs in the Ö1 spectrum, from classical music in the sense of the early Middle Ages to contemporaries, jazz, ethno and pop as we play them in formats such as playrooms etc.
State studios: All studios [except Vienna] generally stand for German hits, mixed with foreign-language songs. The proportion of German-language music from the individual stations varies, starting at 50:50 percent and extending to around 65:35 - foreign / German). The basic repertoire begins in the 50s, moves up to the present day and is extremely hit-oriented. No non-format songs. German Schlager, Austropop (dialect pop in V), folk & folk music (K / ST / S / T), foreign-language titles (always possible in accordance with the repertoire), Pop up to Top40 (in K).
Radio Vienna: Everything that fits musically and stylistically to our oldie-based format (focus 60s to 80s).
FM4: FM4 music.
___________________
Which styles of music are you at the wrong address?
Ö3: Classical; Electronic music; Folk music / folk music
State studios: Dance, electro, R'n'B, hip hop, jazz, rock
Radio Vienna: Schlager, folk music, folk music, jazz, funk, hip hop, new wave, house, trance, techno, punk, hard rock, metal
___________________
Have you been provided with additional information material or photos?
Ö3: If artists have their own homepage with information / press area, that's enough - additional information material is not necessary.
State studios: We gratefully accept material in any form, informative homepages are always an advantage.
Radio Vienna: Information material gladly - photos not
Ö1: Photos are unnecessary. Additional written information usually also. A link to an informative website is sufficient.
___________________
Question: What other requirements should mailings meet?
Ö3: If CDs come to us by post, then it is essential to include "contact person / sender" and all the necessary AKM data. Of course, this also applies to MP3 via email!
Ö1: A minimum hint to the artists or labels, to whom - see list - the mailings are going.
___________________
PS: Who do I have to send my CD or mp3 to? To the list of editors.