Is Switzerland really that expensive?
Price level
Staple food
The two major Swiss distributors Migros and Coop are feeling the pressure of the new low-cost providers Aldi and Lidl and have adjusted the prices of parts of their range downwards. Organic products are specially highlighted and marked, also through higher prices.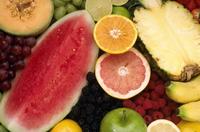 Incidentally, some Migros products are cheaper in Germany than in Switzerland at home. And for meat (e.g. fillet) it is best to travel straight across the Rhine to Konstanz, Weil am Rhein or Freiburg. It's guaranteed to be cheaper there.
Sure, staple foods are significantly more expensive in Switzerland than in Germany. But one also earns more between St. Gallen and Geneva, one hears often and gladly.
Multi offers
As far as textiles or leather goods are concerned, you can get a bargain at Ochsner or Bally, Globus, Jelmoli, C&A or H&M (which are also available in Zurich). Thousands flock to the multimedia market for electronic supplies. Craft markets (Migros, Jumbo, soon the first Hornbach market in Switzerland, in Affoltern a.A.) are springing up. Petrol stations have long since offered not only petrol pumps, but also fresh sandwiches, beer, flowers, sweets, chicken and newspapers. The gasoline has not yet reached German prices, but is also between 1.65 and 1.80 Swiss francs and more (unleaded normal) or more at motorway filling stations. A good benchmark is always the beer price. A stick (a glass of beer, 0.3 ltr.), Tapped, costs between 3.00 and 5.00 francs in a normal pub.
Home electronics
There are also niches in Switzerland. Home electronics devices are sometimes cheaper than in Germany. Also thanks to the aggressive discounter Media Markt, which is very popular. Students from the Chur University of Technology and Economics (HTW) examined specialist markets and department stores, as well as retail and online trade, very carefully. With the nearly 3,500 objects / prices (televisions, cameras, DVD recorders, etc.) that were scrutinized, the high-price island of Switzerland was cracked. Individual product groups such as reflex cameras, projectors, camcorders or DVD recorders are up to 15 percent cheaper on Swiss shelves than in Germany. Overall, Switzerland is only just under three percent more expensive than its northern neighbor in the home electronics sector.
Books
Anyone entering Swiss bookstores will be amazed at the prices, especially when a copy is still marked in euros and compared with the price in Swiss francs. For example, in the case of upscale travel guides or illustrated books, the currency discrepancy is striking. Rule of thumb: the more expensive the book, the greater the currency loss. But is it worth taking a trip across the border for eight or ten francs to find out more about Cambodia or Dubai?
You can also have it cheaper. Thanks to the internet! Why not establish contact with a bookstore with online practice, somewhere in Germany, or dock with the giant amazon.de? Order and pay by credit card (or a current account in Germany). Then books, but also audio books or CDs can be up to 30 percent cheaper (thanks to VAT!). And mostly without delivery costs.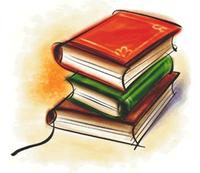 But there is another way - without electronics. Switzerland is peppered with second hand shops or second hand shops. Do you know the expression "old chunks" (old stuff)? Just. There in the second-hand stores you will find a hodgepodge of second-hand and second-hand goods, textiles, household appliances, furniture, kitsch and books.
Of course, it is particularly fun to go to flea markets. In Zurich, from spring to autumn, a colorful crowd of exhibitors can be found on Bürkliplatz every Saturday, and sometimes you unexpectedly find something in this multicultural collection of junk, familiar or forgotten, used, dignified or sought-after. Perhaps you will meet Bruno, the expert in tin toys and old clocks. Or Edith, who has crystal, china, knick-knacks and also has a few books ready ...
The Swiss Post
Although it is not a staple food, it is still an important part of communication despite e-mail, so it is also part of the basic supply: the postage stamp. In Switzerland there are so-called A and B Post. That means: The A-letter should be at the destination within Switzerland the next day, a B-shipment takes two to four days (on the weekend). The artificial postal two-class system is one of the government pranks that exist in abundance in Swiss countries.
In short: an A letter costs 1.00 francs (B Mail: 85 cents), a foreign letter within Europe costs 1.30 francs (A Mail up to 20 grams; other countries: 1.80 francs) or 1.20 Francs (B Mail, other countries: 1.40 francs). And then the fees increase unduly for large letters (A Mail) from 3.80 to 16.00 francs. We'd rather not talk about express mail (lightning: from 19.80 francs or moon: from 14.80 francs) or parcels whose postage is sometimes higher than the value of the content.
This article is an excerpt from Living and working in Switzerland.
By Just Landed
Other recommended articles
Did this article help you?
do you have feedback, an update or a question about this topic? Comment here: