Study: Chemotherapy promotes the development of resistant cancer cells
US scientists at Fred Hutchinson Cancer Research Center in Seattle / USA discovered a previously unknown mechanism in 2012 that could explain why cancer cells initially allow themselves to be driven away by chemotherapy, but not later. The study was funded by National Institutes of Health, the National Cancer Institute as well as i.a. the Prostate Cancer Foundation, the results were published in the specialist magazine in August 2012 Nature Medicine.
The aim of the scientists was to create the basis for new and effective cancer therapies. Because the chemotherapy resistance of a tumor (especially breast, prostate, lung and colon cancer) is still the death sentence for many people - especially if the cancer has already spread and metastasized in other organs.
Healthy cells help cancer cells
Cancer cells live in a very complex environment in the body. The location of a cancer cell in the body and its immediate vicinity have a decisive influence on the tumor's reactions,
said Peter S. Nelson, M.D., the lead scientist of the said study. Nelson and his colleagues found that, under the influence of chemotherapy, completely healthy fibroblasts (connective tissue cells) send not just one but a whole hodgepodge of growth factors (e.g. the protein WNT16B) to their environment.
The fibroblasts do this because they hope to be able to repair the tissue damage caused by the chemotherapy as quickly as possible. But of course the growth factors also hit neighboring cancer cells and stimulate them to grow rapidly and intensely. The protein WNT16B not only ensures growth, but also helps the cancer cells to penetrate the surrounding tissue more easily and to be able to better resist the cytostatics.
Chemotherapy promotes cancer growth
The researchers report an up to 30 times higher production of growth factors under the influence of chemotherapy.
This is a completely unexpected result,
explained Dr. Nelson.
Until now, we were unaware of the important role that growth factors from the WNT family can play in the development of resistance in tumors.
Nelson's team hopes that the findings of this study could now help develop more effective cancer therapies. Because the main reason chemotherapy often fails is the fact that the doses required to eradicate the cancer would also kill the patient.
Unfortunately, cancer can be cured very easily in the laboratory. You simply pour cytostatics into a Petri dish with cancer cells and you can watch them die. However, as soon as cancer cells are in the human body and they are supplied with growth factors by fibroblasts fighting for survival during chemotherapy, they remain lively and highly active in division.
Holistic concepts should accompany every cancer therapy
For cancer, chemotherapy offers not only disadvantages, but also interesting opportunities to spread better and grow faster. More suffering is the patient who does not know what to expect and how his cancer will react.
It is therefore important for those affected to initiate a holistic cancer therapy in any case - even if chemotherapy is carried out - that includes all levels of human existence in the healing concept. In addition to the right - ideally - excess alkaline diet, this includes maintaining intestinal health by means of intestinal rehabilitation, detoxifying the body, supplying high-quality and individually suitable food supplements, using alternative therapy methods and dealing with possible emotional aspects of the disease.
However, no one should have to rely on chemotherapy alone any longer.
Also read: How to detox after chemotherapy
donation
Your donation helps us
If you enjoyed this article, we would appreciate a small contribution to our work! Donate now with Paypal.
display
Distance training to become a holistic nutritionist
Are you interested in what's in our food and want to know how nutrients and vital substances affect the body? Do you want a healthy life for yourself, your family and fellow human beings? Nutritionists are popular - but the holistic aspect that is needed for sustainable health is often forgotten when giving advice. At the Academy of Naturopathy, you will get to know the connections between lifestyle and diet as well as physical and psychological well-being.
That educates interested people like you in around 16 months to become a holistic nutritionist out.
Is this article worth reading?
Share this article
swell
Press release from April 10, 2013 of the 3E Center, Health Center for Holistic Therapies, Buocher Höhe, D-73630 Remshalden
Sun Y et al., "Treatment-induced damage to the tumor microenvironment promotes prostate cancer therapy resistance through WNT16B" Nature Medicine 18, 13591368 (2012) (Treatment-induced damage to the tumor microenvironment promotes prostate cancer therapy resistance through WNT16)
Fred Hutchinson Cancer Research Institute "Researchers discover new mechanism behind resistance to cancer treatment that could lead to better therapies" Seattle USA (Researchers discover new mechanism behind cancer resistance that could lead to better therapies for cancer.)
Paolo Boffetta and John M. Kaldor "Secondary Malignancies Following Cancer Chemotherapy" Acta Oncologica 1994, Vol. 33, no. 6, Pages 591-598 (Malignant tumor formation after chemotherapy)
Morton LM et al., "Evolving risk of therapy-related acute myeloid leukemia following cancer chemotherapy among adults in the United States, 19752008" Blood, February 14, 2013 blood-2012-08-448068 (Evolving risk of associated with the Therapy for Post-Chemotherapy Acute Myeloid Leukemia in Adults in the United States, 1975-2008)
Notice on health issues
This information is passed to the best of my knowledge and belief. They are intended exclusively for those interested and for further training and are in no way to be understood as diagnostic or therapeutic instructions. We do not assume any liability for damages of any kind that arise directly or indirectly from the use of the information. If you suspect illness, please consult your doctor or alternative practitioner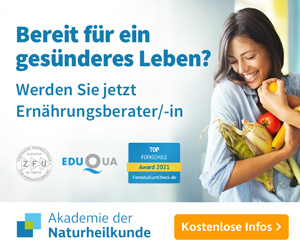 Subscribe to Newsletter
Exciting information about health and nutrition
1x per month
Login Successful. You will shortly receive a confirmation at the specified email address.
With your registration you allow the regular sending of the newsletter and accept the data protection regulations.
HEALTH CENTER © 2021 Neosmart Consulting AG. All rights reserved.