In line with the current AB6IX world tour, which will be continued in February 2020, there will be a global fansign event with the K-Pop go-arounds in the German capital in Berlin, followed by the Germany concert.
As MyMusicTaste reports, there will be the only global fansign event that will take place in Berlin on February 20, 2020, just one day before the AB6IX concert in Germany. If you want to take part, you have until Wednesday, February 5th, 2020 to buy the album "6ixense" on the event page of MyMusicTaste and thus take part in the raffle. The winners will then be announced and notified the following day.
>> Click here for the participation page of the AB6IX Global Fansign Event in Berlin by MyMusicTaste.
The 19-concert "AB6IX - 1ST WORLD TOUR <6IXENSE>" will take the boy group to the Columbia Halle in Berlin on Saturday, February 21, 2020. The concert is organized by FKP Skorpio. Detailed information can be found in our article from January 13, 2020.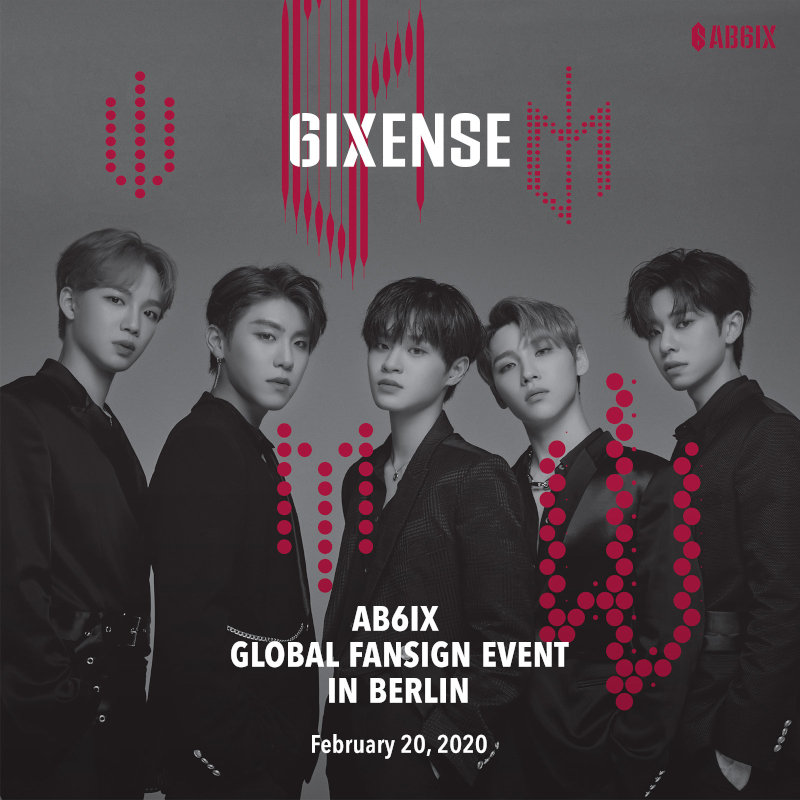 AB6XIS (kor .: 에이 비식스, pronounced in English: "AB Six") is the short form of "Absolute Six" - the name stands for the five members Lim Young-min, Jeon Woong, Kim Dong-hyun, Park Woo- jin and Lee Dae-hwi and for the fandom. Known from the second "PRODUCE 101" season (2017) by CJ ENM and Mnet, the five of them made their debut in 2019 under BRANDNEW MUSIC. The first mini-album "B: COMPLETE" including the title song "Breathe" was released in May 2019. In October, the first album "6IXENSE" followed with the hit "Blind for love" and, like the previous production, placed second on the Gaon chart. They landed internationally together with the American singer and rapper Lizzo, who produced a remix of her hit "Truth Hurts" and sang it together with AB6IX. In this short time after their debut they have already received many nominations and eight prizes. In February 2020 her next comeback is "5NALLY".
More about AB6IX can be found on the BRANDNEW MUSIC website, as well as in the social networks on Facebook, Instagram and Twitter.
Image © MyMusicTaste
---
---
2 comments on "AB6IX Global Fansign Event in Berlin"