What's the best biscuit you've ever had
The best oatmeal raisin biscuit you've ever had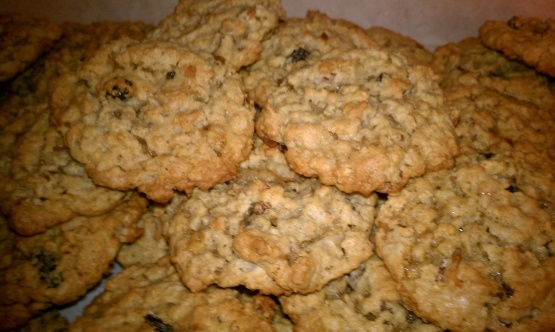 0 servings PTM59 min
So I looked for a good oatmeal raisin biscuit recipe, but it didn't seem like a recipe. So I decided to create my own recipe by looking at a dozen other recipes in the hopes that all measurements would result in an edible biscuit. OH MY GOD!!! I was so lucky. These bad guys are crispy chewy and when I say this myself, "THE BEST OATMAT Raisin COOKIE YOU NEVER HAD." Please enjoy. This is a big batch but I don't think this will be a problem once you try them out.
preparation
In a mixing bowl, cream the butter and sugar. Add egg, vanilla, and maple; mix well.

Mix the flour, baking powder, baking powder and salt. Add to the cream and mix until the flour is incorporated.

Stir in oats, then add rice crispies, coconut, pecans, toffee and raisins. Using a small cookie scoop, place a dozen cookies evenly on cookie sheets lined with parchment paper.

Bake at 370 for about 9-12 minutes or until lightly browned. Cool on the baking sheet.