You will feel safe with bike lights
New version of the StVZO for bicycle lighting
Issue 26 January 2018
This article as a PDF
Confusion with good intent
by Bernd Sluka
On June 1, 2017, the new regulations on bicycle lighting came into force in Germany. The Federal Council had already decided on it in March 2017 (Federal Council printed matter 771/16 (B)).
The submission for the resolution (Federal Council document 771/16) dates from 2016. To justify the change, it is stated that »Clarifications on the attachment of the lighting equipment and an adaptation of the regulations to the state of the art, in particular with regard to the operating voltage used for active lighting equipment «Would be required. But the real sensation is that the obligation to carry your own headlights and taillights at all times has been lifted. This simplification, which has long been common in other European countries, had been calling for bicycle activists for decades. In addition, detailed regulations for the lighting on bicycle trailers or special bicycles such as "beer bikes" have been included. This does not make the regulations simpler, the wording becomes more incomprehensible. The amended § 67 alone is almost twice as long as before; together with the new regulations on bicycle trailers (§ 67a StVZO) even three to four times as long. The promised "clarification" is missing.
Equipment obligation is not applicable
The most drastic change is hidden deep in Paragraph 2 Clause 4 of Section 67 StVZO »Lighting equipment on bicycles«: »Headlights, lights and their energy source may be removable, but must be attached during twilight, in the dark or when the visibility conditions otherwise require it "You have to put this sentence between apparently opposing sentences such as" Bicycles may only be used on public roads if they are equipped with the prescribed and type-approved lighting equipment. "(Paragraph 1, sentence 1) and" The lighting equipment must [...] to be always ready for action "(paragraph 2, sentence 2) and interpret the context correctly. Only paragraph 1 sentence 2 gives a little hint: "For removable headlights and lights paragraph 2 sentence 4 applies."
Essentially, this means that the permanent lighting requirement for bicycles has been lifted. Up until now, bicycles had to have headlights, taillights and their power supply - until 2013 exclusively by dynamo - attached and ready for use, day and night. The reason given by the Federal Ministry of Transport in the dealer magazine Radmarkt was supposedly: "Cyclists could be surprised by a sudden solar eclipse." This is what has been rumored in cycling circles for many years at least. The veracity is difficult to check. But even if it were an urban legend, the statement vividly describes the German officials' opinion on bicycles that has prevailed for decades. It was all the more surprising that the long-demanded relief of only having lights on the bike when they are needed was now proposed by the Federal Ministry of Transport itself. Since June 1, 2017, the time has come: bicycles are only required to have their own lighting when it is necessary, i.e. when the light and visibility conditions require it.
Correspondingly, in § 31b StVZO "headlights and taillights" of bicycles have been deleted from the list of items to be carried. And the Federal Council was even smart enough to adapt Section 23 of the Road Traffic Act by removing the associated rule for cyclists. Even the obligation to take clip-on lights with you during the day, as was customary with racing bikes, is no longer necessary. Anyone who gets into twilight or intends to ride at night should, however, have lights with them, regardless of whether they are permanently mounted or in the luggage bag - or leave the bike behind. In any case, no lights are needed on the bike during the day. Millions of bicycles are therefore no longer illegal and possible attempts by insurance companies to make cyclists jointly liable for deficiencies in equipment after accidents are likely to become less frequent.
Lights, reflectors and accidents
Much else, however, remains the same. The "reflector kit" is still mandatory, almost unchanged, and must also be attached to the bike during the day. As soon as such a bike comes into the headlights of another vehicle, it lights up like a Christmas tree. But then it is usually either too late and the braking distance is insufficient to avoid a collision. Or the vehicles are so far away that they no longer arrive at the virtual meeting point at the same time. In any case, there is no scientific proof of the effectiveness of reflectors of various types or even the large number of reflectors on bicycles. When asked about this topic, the Federal Ministry of Transport refers to the Federal Highway Research Institute (BASt) and the BASt answers the request with general information instead of being able to cite specific research results.
In general, the effectiveness of active bicycle lights in preventing accidents is also controversial. A study from Denmark (Proceedings of the international velo-city'89 conference, p. 216) showed almost 30 years ago that cyclists with lights (in Denmark) were more likely to be involved in accidents. The official German accident statistics also provide something similar: In 2016, 245 cyclists were accused of having ridden without adequate lighting as the cause of the accident. Technical lighting deficiencies contributed to accidents in 472 cyclists. A total of 3,772 cyclists were injured at dusk and 10,401 at night. Assuming that all accidents that were caused by a lack of lighting occurred at dusk and in the dark and that only one cyclist was injured in these accidents, then lighting deficiencies on bicycles only occurred in 717 of 14,173 relevant accidents five percent as the cause. Well more than five percent of cyclists ride at dusk and in the dark without their own lighting, as is sufficiently evident from counts and the lamentations of the police and politicians. If, for example, 30 percent of cyclists were on the road with poor lighting and that had no impact on the frequency of accidents, 30 percent of those involved in accidents would also have to be noticed by poor lighting. If the lack of your own lighting increases the risk, more than 30 percent should appear in the accidents. The fact that it is actually no more than five percent is something to think about. Do cyclists perhaps ride more cautiously and defensively without their own lights knowing that they can be overlooked? You are still noticed regularly, as every driver vividly confirms who is upset about being a "cyclist without lights" again. seen Has.
Shouldn't I have described these connections? Because with this I have possibly contributed to the fact that cyclists who are not glowing feel safer and to implement this feeling of security through a riskier driving style - keyword: risk homeostasis. Nevertheless, it makes sense to have your own lighting on the bike, even if it may not prevent accidents. Anyone who understands a bicycle as a means of transport and thus as an alternative to other means of transport must ensure that it is as suitable an alternative as possible. Own, bright and far-reaching lighting helps a bicycle to move forward quickly at all times and thus significantly improves its radius of action and its possible uses. For that reason alone, it is important.
Impossible demands
Back to § 67 StVZO. Many of the previous impossibilities were still there. The most prominent impossibility are the "pedal reflectors acting forwards and backwards" (paragraph 5, sentence 1), which, like all lighting devices, must not be covered (paragraph 2, sentence 3). This cannot be done on most recumbent bikes. Even if reflectors were attached to the pedals with elaborate constructions that point upwards and downwards so that they work forwards and backwards when the pedals are vertical, they will be covered to the rear by the driver's feet or, at the latest, by the driver himself. Strictly speaking, recumbents remain »illegal« in Germany. I don't even want to start with velomobiles with pedals hidden in the body.
Other regulations, however, were made even worse despite objections from the associations involved. Instead of stipulating sensible maximum values ​​for the illuminance, the rule on how to adjust headlights was rephrased completely unusable: "The headlight must be set so that it does not dazzle other road users" (paragraph 3, sentence 2). Which road users are to be used here? The car driver upstairs in the SUV or even the truck driver further up? The oncoming pedestrian, cyclist or perhaps the low-lying recumbent cyclist? The sensitivity to glare also increases with age. Such a subjective rule is useless as a criterion. It is to be feared that it will be misused after accidents by initially accusing the cyclist involved of having blinded the others without it being possible to objectively check whether the regulations have been complied with.
At least the requirement that dynamos for bicycles have to pass a type test could be saved in advance. Otherwise, incompatibilities between the dynamo and the lights would have been to be feared. Cheap dynamos with irregular characteristics could have left headlights dark at 5 km / h and destroyed them by overvoltages at higher speeds. Since the affiliated associations campaigned for the type testing and approval requirement of the dynamos, it was included again in the draft.
One, several or none?
Up to two headlights for low beam are now permitted, but still none for pure high beam on bicycles. Handicraft solutions for high beam (see Fahrradzukunft Issue 5) remain prohibited. High beam and daytime running lights are only allowed in combination with the low beam headlights. The question of whether daytime running lights make sense should be asked here. Why should cyclists take part in the lighting upgrade in broad daylight when there are doubts about the effectiveness of their own lighting in the dark? Cyclists can only lose the increasing escalation of lighting compared to the comparatively unlimited power of motor vehicles. Wouldn't it make more sense to make it clear to all road users that cyclists (and pedestrians!) Also have to be careful when they are not twinkling around?
To the rear, the most important direction in which a reflector could possibly help prevent accidents, a single red large-area reflector is now sufficient. He can sit higher than before, up to 1.20 m high (previously a maximum of 60 cm). However, a higher installation also means that it only lights up at a shorter distance in the downward-facing dipped beam of a vehicle behind, possibly too late. Any number of taillights are now allowed to the rear. How about an arrangement of the taillights in the shape of an arrow, signaling "pass left"?
On the other hand, the front reflector could have been dispensed with if the headlight had a parking light function, as is common nowadays.
flash
Flashing lights are now expressly and not only indirectly prohibited by the design regulations. And that's a good thing, because flashing lights can make it difficult to perceive at night and thus represent a permanent hazard.
Direction indicators, on the other hand, may of course flash. But they must not be combined with other lights to avoid confusion. They are only allowed on multi-lane and disguised bicycles ("body that covers hand signals"). You only find out when you have read a sentence of 17 lines with 157 words to the end, the meaning of which is in the last 16 words - and the very last word is "permissible". »Brake lights«, ie taillights that light up a little brighter when braking, are now permitted without their effect on bicycles having ever been investigated.
Small improvements
It makes sense to clarify that the lighting system can also be powered from the Pedelec battery. She has been allowed to do this for a long time, but very few have understood that a Pedelec battery is also a "rechargeable energy store" in the sense of paragraph 1 sentence 2. The tabular representation of the mounting heights of important facilities is also useful. It makes the regulation easier to read.
Another positive aspect of the whole amendment is that a definition of "bicycle" has been included in the Road Traffic Licensing Regulations (StVZO) for the first time (Section 63a StVZO) and the equality of pedelecs with bicycles has also been established. In this way, unclear things that were once unclear, such as whether a pedelec may have a starting aid, have been eliminated. And the question of what a bicycle is, which has so far only been established by case law, is becoming easier to find.
Conclusion
The essential simplification has not materialized. The rules have become more complicated, more detailed and rigid instead of practical. Understandably, there is another way.
To the author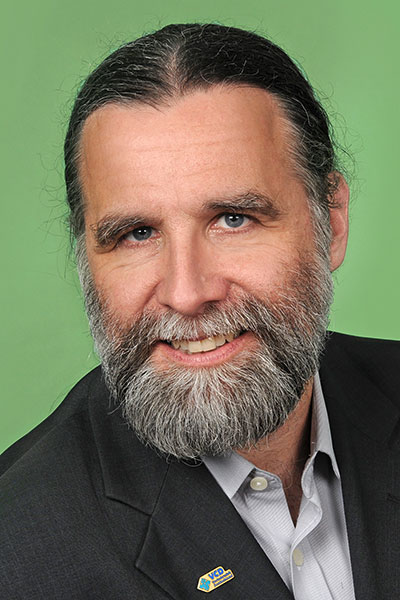 Bernd Sluka, graduate mathematician, works as a vocational school teacher (mathematics, physics, technology in the upper level), everyday cyclist, affiliated with the VCD Landesverband Bayern, areas of expertise: traffic law, cycling, traffic planning and calming, car traffic.
Legal Notice
All information on this page is given to the best of our knowledge, but without guarantee. The authors and the association Bicycle future decline any liability for direct or indirect damage caused by following or not following the advice given on this page.
All photos, graphics or tables on this page come from the authors. Exceptions are marked.